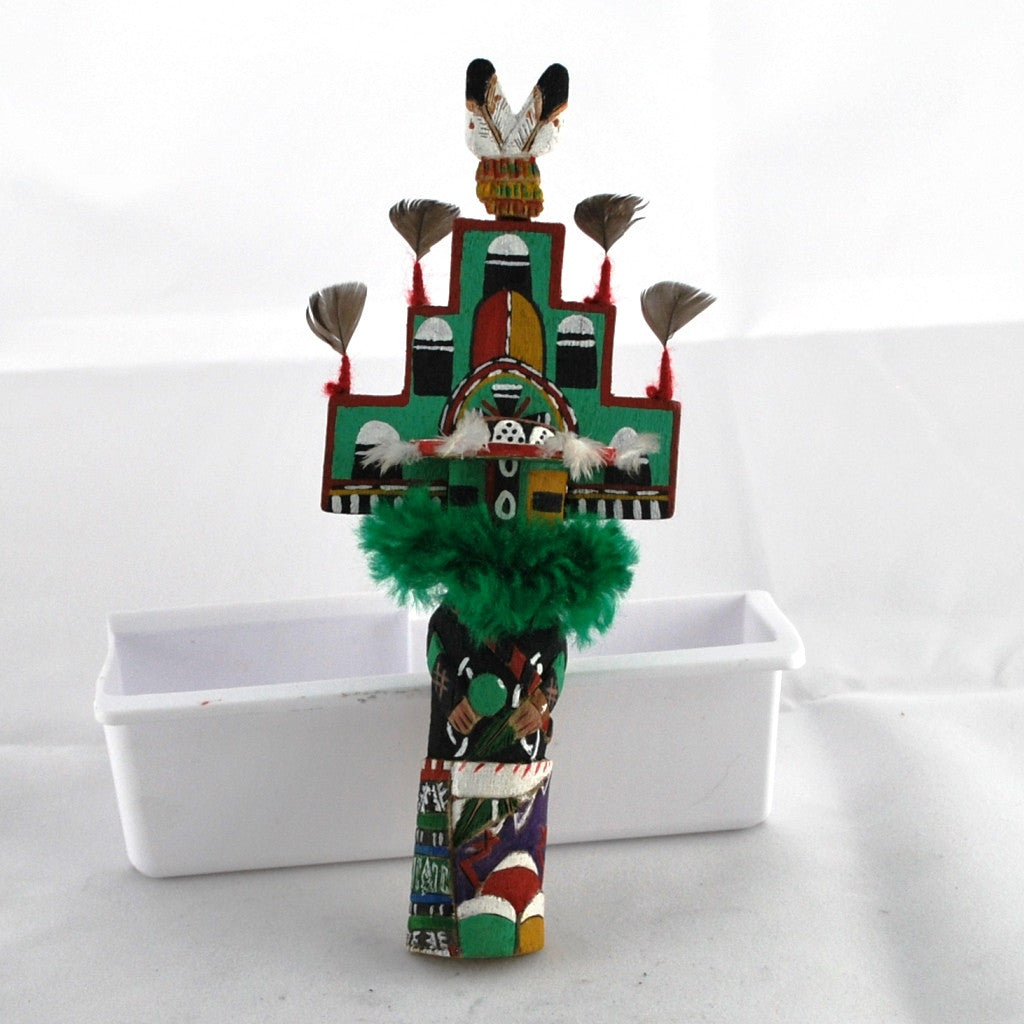 Hemis / Home Dancer by Laban Atokuku
This katsina doll is carved by Laban Atokuku.
This is a putsqatihu (flat doll) and is only carved on one side.
He is 7 1/2 inches tall overall.
This dolls has great detail painted on him.
The Hemis / Home Dancer Katsina. The Niman Ceremony (Home Dance) in July is an important katsina ceremony. That is when the katsinam return to their spiritual homes for about a six month period. Their role of support for the growth of plant life, especially the early corn, has been completed and consecrated.